Field of application: Mechanical Engineering & Metal Processing
Additive manufacturing provides the mechanical engineering and metal processing industry with an economical alternative to traditional manufacturing processes. When manufacturing complex components, especially those made of expensive materials and/or with high material removal, companies benefit from the high material efficiency and design freedom of additive processes. The production times for prototypes and pilot series, which are reduced to a minimum, are particularly positive for development. Individual parts or small series, such as spare parts in small quantities, can also be produced much more economically. Additive manufacturing offers a fast and efficient solution for the production of complex components for which individual tools or moulds have to be developed at great expense or which require frequent tool changes.
MetShape enables functional prototypes for short development cycles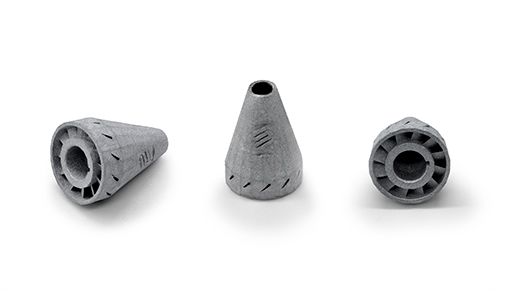 FLEXIBLE LOT SIZES
Benefit from the economical production of individual parts and small series.
Small quantities, which are for example required for the production of spare parts or pilot series, can be produced significantly more cost-effectively and faster with indirect additive technologies than with traditional, tool-based manufacturing processes. Our 3D-printing services enable you to concentrate fully on the development of your products and to have prototypes and small series produced economically and quickly.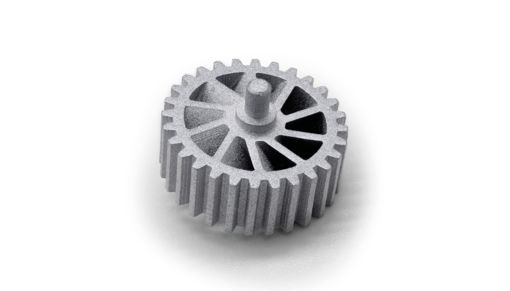 HIGHEST PRECISION
We offer you prototypes with the highest dimensional accuracy.

Our 3D-printing processes are designed to produce particularly precise components and achieve tolerances of ±0.5% (min. 0.1mm). In addition to high dimensional accuracy, our innovative approach also allows us to produce the best surfaces down to 2µm without cost-intensive post-processing processes. If you require lower surface roughness, electropolishing can achieve roughnesses of less than 1µm.

FREEDOM OF DESIGN
We offer new flexible possibilities for construction.
With our 3D printing technologies, complex parts can be realised economically. Since we work without support structures, we can enable great flexibility of shapes and geometries. Constructive restrictions are thus lifted and new designs and innovative components can be implemented.
Take advantage of the opportunities offered by additive manufacturing and request your individual designs now as an initial prototype or request a free sample part to convince yourself of the potential of our manufacturing process.